MAS and IBF adjust training program funding parameters as part of increased skills development support for the finance sector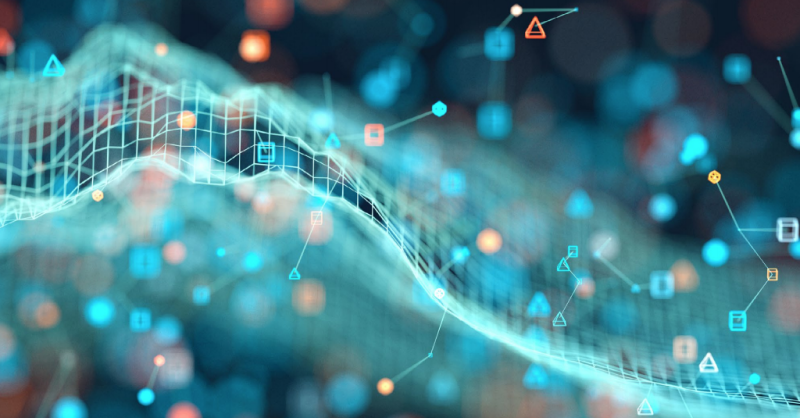 Singapore, 6 July 2022… The Monetary Authority of Singapore (MAS) and the Institute of Banking and Finance (IBF) today announced changes to provide more targeted support through IBF training programs. This follows previous announcements to increase funding for talent development programs in growth and priority areas and Gradually bring subsidy rates under IBF training programs back to pre-pandemic levels .
2 Over the past two years, the amount of financial support for financial sector training programs has grown to around $140 million per year, more than 10 times the amount before the pandemic. MAS and IBF have stepped up specific talent development programs to address needs in growth and priority areas, as well as enhanced training course grants as a temporary measure to help the financial services industry through the period. of the COVID-19 pandemic. As the economy and financial sector move into a post-pandemic era, the MAS will adjust the financial support allocated to the IBF Standards Training Program (IBF-STS) and the Financial Training Program (FTS). The changes are –
IBF-STS

(FTS)

From October 3, 2022
Funding for training programs under the Critical Core Skills programEssential basic skills are common and transferable skills that enable individuals to be employable and employed, facilitate their professional mobility and enable the acquisition of technical skills and abilities relevant for positions in the sector. Examples include creative thinking, problem solving, and communication. For more information, please visit the SkillsFuture Singapore website

here

. and future-oriented skillsFuture skills are skills that will complement existing functional and technical skills required in various job functions. Examples include agility, data storytelling, and content generation strategies. For more information, please visit the IBF website

here

. categories will only be available for premises employed in the financial sector (i.e. by financial institutions or FinTech companies certified by the Singapore FinTech Association).
N / A
From January 1, 2023

Grants for residents participate in approved training programs will be 50% revised (from 70%).
Singapore citizens aged 40 and over will be eligible for 70% co-funding (instead of 90%).
The subsidy ceiling on these grants will be revised to S$3,000 (from S$7,000) per participant per program.

Grants for residents participate in recognized training programs will be revised at 30% (from 50%).
Singapore citizens aged 40 and over remain eligible for 70% co-funding (instead of 90%).
The subsidy ceiling on these grants will be revised to 500 Singapore dollars (from S$2,000) per participant per program.
3 These changes will allow MAS to continue better with increased financial support in areas of growth and priority. In particular, MAS and IBF will continue to implement improvements to specific talent development programs such as:
Re-skill existing professionals to move into growth segments of the industry, with support from Workforce Singapore (WSG), through Career Conversion Programs (CCPs). Admission to the Finance Technology Immersion Program (TFIP) to develop technology professionals will be doubled and a new Wealth Management Acceleration Program (WMAP) to develop wealth managers will be introduced.
Support the preparation of entry-level talent in growth areas, through the Finance Associate Management Scheme (FAMS). Funding for priority areas such as green finance, technology, digital and data analytics, private banking and wealth management was doubled in September 2021.
Enable more Singaporeans to take on international, specialist and leadership roles, by enhancing the International Postings Program (iPOST) to enable a wider range of professionals, including younger and specialist talent, to be sent abroad. Greater funding is also provided for Asian assignments to build capacity to serve the region.
4 Overall, the MAS expects training participation in the financial sector to remain robust, reflecting strong industry demand for reskilling and upskilling. In 2021, more than 76,000 people benefited from training support and talent development programs. Training participation remained strong in the first quarter of 2022, with nearly 25,000 people supported, despite the gradual reduction in training subsidy rates from January 1, 2022. This is a positive sign that the training culture and development of the financial sector workforce has taken root.
5 Mr. Leong Sing Chiong, Deputy General Manager (Markets and Development) of MAS, said, "Reskilling and developing our financial industry talent remains critical to building a future-ready workforce. The strong participation in the training of our financial sector professionals is encouraging. We hope this culture of development will continue, as it enables our finance professionals to continue to support the growth and transformation of our financial sector in in-demand and emerging areas.
6 Mr. Ng Nam Sin, Managing Director of IBF, said, "To ensure that our financial sector workforce is always up-to-date with changing industry demand, upskilling and reskilling are crucial. It is also the responsibility of finance professionals to take ownership of their own learning and development. We are pleased to see that training attendance has increased significantly over the past two years. IBF wishes to build on this momentum to improve the employability of our finance professionals through continuous upgrading and reskilling.
***