Sand Lizards surpass Mena 56-42 | Local sports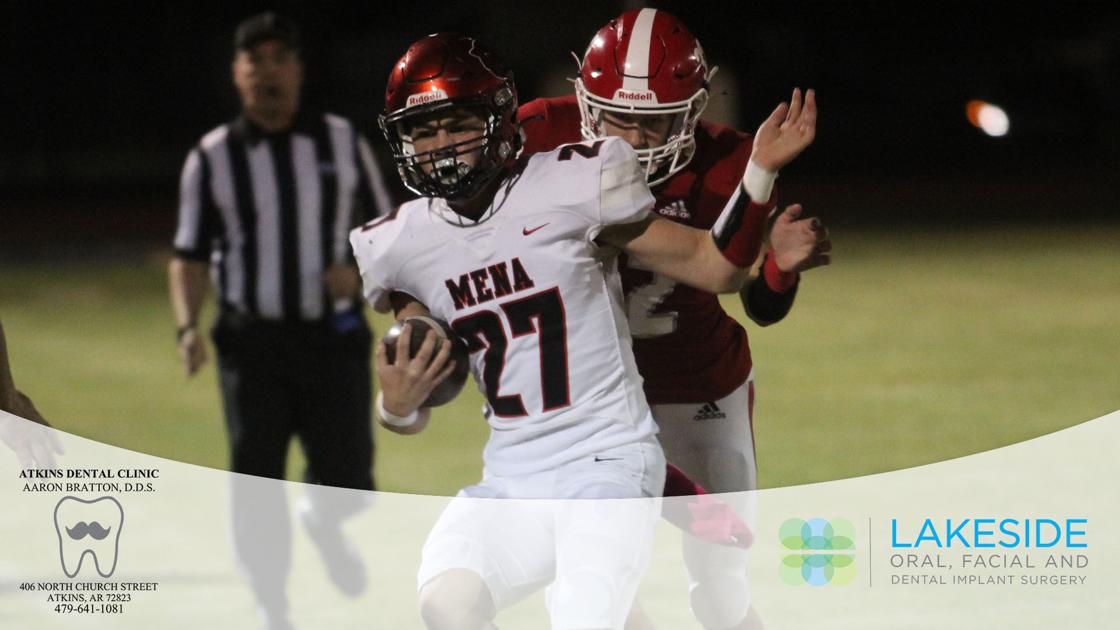 The Dardanelle Sand Lizards beat the Mena Bearcats 56-42 in a shootout Friday at Keenan Field.
Dardanelle got off to a hot start, leading to a 21-7 lead midway through the second quarter, but the Bearcats scored two unanswered touchdowns to tie the game with 3:08 left in the half.
The Sand Lizards struck first when Drew Vega broke free for a 90-yard touchdown with 9:56 left in the first quarter. Mena responded with a 10-yard touchdown pass with 7:58 left in the first, but Dardanelle took over from there.
Vega hit Logan Crowe for a 15-yard touchdown, and a 90-yard return on an interception from Seth Harper set up the next touchdown for the Sand Lizards, a 10-yard Vega goaltender to make it 21-7. with 9:18 to play. the half.
From there, Mena took over and tied the score at halftime.
Two plays in the second half, Vega broke free on a 73-yard touchdown run to make it 28-21 with just 20 seconds behind.
Mena hit a one-handed touchdown pass about 20 yards to tie the game halfway through the third quarter.
With 4:49 Dardanelle increased 35-28. On the next trip, the Sand Lizards knocked out quarterback Mena and returned to attack on the Bearcat 28.
Vega connected on a 28-yard pass to Dakota Willfong for a touchdown to bring the score to 42-28 after the PAT.
Mena scored 42-35 soon after, but Vega broke free with 4:16 to play on a first and 20 for 30 yards and a touchdown to bring the score to 49-35 after the PAT and put the game out. range.
The Bearcats moved closer to 49-42 with a field goal with 3:18 left in the game. The Sand Lizards settled on their own 49-yard line. Vega rushed to Mena 39, then snatched the rest for a touchdown to bring the score to 55-42 after PAT with 2:54 to go.
Seth Harper got his second interception of the night to end Mena's run that followed. From there, Dardanelle was able to run the time.
Sand lizards head to Waldron on Friday.