Spanberger Responds to Vega's Comments on Government Shutdown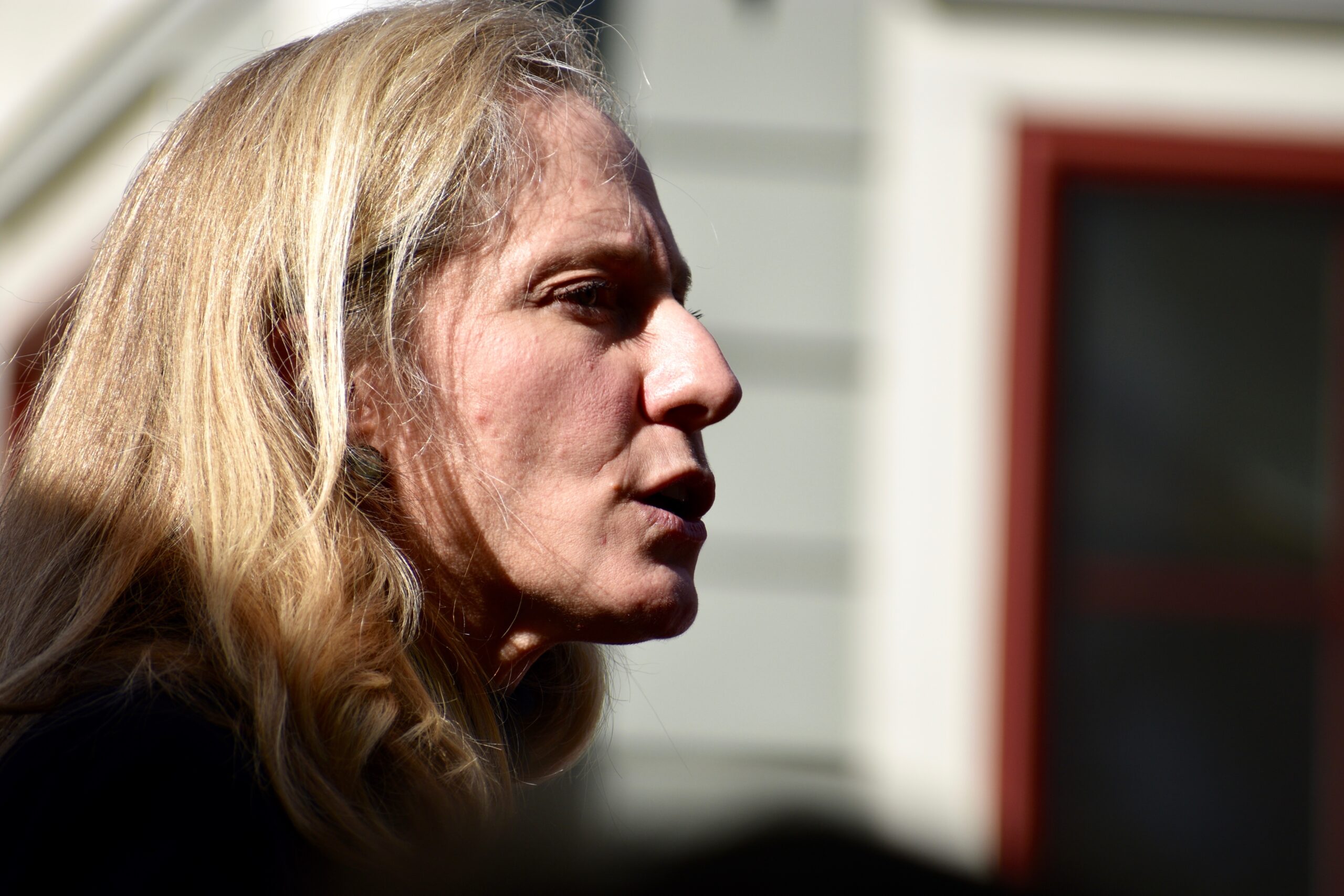 Rep. Abigail Spanberger (D-VA07) hit out at her Republican challenger Yesli Vega for saying she would support a government shutdown to prevent President Biden from implementing his agenda.
On Tuesday, the host of a local conservative radio show asked Vega if she would support a government shutdown to stop the Biden administration. "If the pressure is on, and it comes down to it, are you in favor of shutting down this government and shutting down the Biden administration with appropriations and stifling the money for as long as it takes – not just a month, two months, as long as it takes – are you for that? » the host asked.
"I definitely think we need to put the brakes on and we need to, you know, take a closer look at what's going on and yeah, government isn't the answer, is it?" Vega replied "The government tends to be the problem, and so you're here creating these problems and you don't want to do anything to solve them. So if it's going to come to that, I think we have to.
Spanberger responded to Vega's comments in a statement Wednesday morning. "The idea that my opponent would vote for the government shutdown — simply because her political party isn't in the White House — means she doesn't understand the catastrophic impacts of the shutdowns on Virginians, the economy of Virginia, our nation's economy and our national security," Spanberger said. "My opponent is telling Virginians which side she wants to take in Congress – and it's not the side of the American people who depend on a functioning government, not the side of Virginia's thousands of federal employees or contractors, and not the side of the career FBI agents, CBP agents, and any other federal law enforcement or intelligence officers who have to work without pay during government shutdowns.
The OPM reported in 2017 that 144,295 federal employees lived in Virginia.
"In a neighborhood that is home to thousands of proud career public servants, [Vega] is completely disconnected," Spanberger said.
During the interview, Vega also called Spanberger a double-dealer and used his lack of a stance on student debt relief as an example. "She's not committing to this because she has to continue to be this moderate independent thinker," Vega said.
Vega also called Biden's plan to forgive some student loan debt "a blast in the face of hard-working Americans."
Spanberger and Vega are competing for the VA-07 seat in Congress. Election day is November 8, in-person early voting begins September 23.
Reminder of the profile of the electorate generated by the analysis of the VPAP:
Glenn Youngkin won VA-07 with 52% of the vote in 2021
Tim Kaine won VA-07 with 55% of the vote in 2018
Ralph Northam won VA-07 with 52% of the vote in 2017
---
Virginia Scope is an independent news publication funded largely by donations and subscribers. As local newsrooms lose editors every day, we try to fill the void to ensure the public is informed and leaders are held accountable for their actions. Please consider becoming a paid subscriber to our newsletter or donating via Paypal below so we can continue to work in Virginia.